Meine Naturfotos

Der Aufenthalt in der freien Natur und damit auch die Naturfotografie, nehmen bei mir einen großen Raum ein. Neben der Liebe zur Natur muß man sich aber für die Naturfotografie viel Zeit lassen, sowie eine gute Portion Geduld und Ausdauer mitbringen.

Spending time outdoor in the nature and thus also taking nature photos take up a lot of space for me. In addition to the love of nature, you have to allow yourself a lot of time for nature photography, as well as have a good portion of patience and perseverance.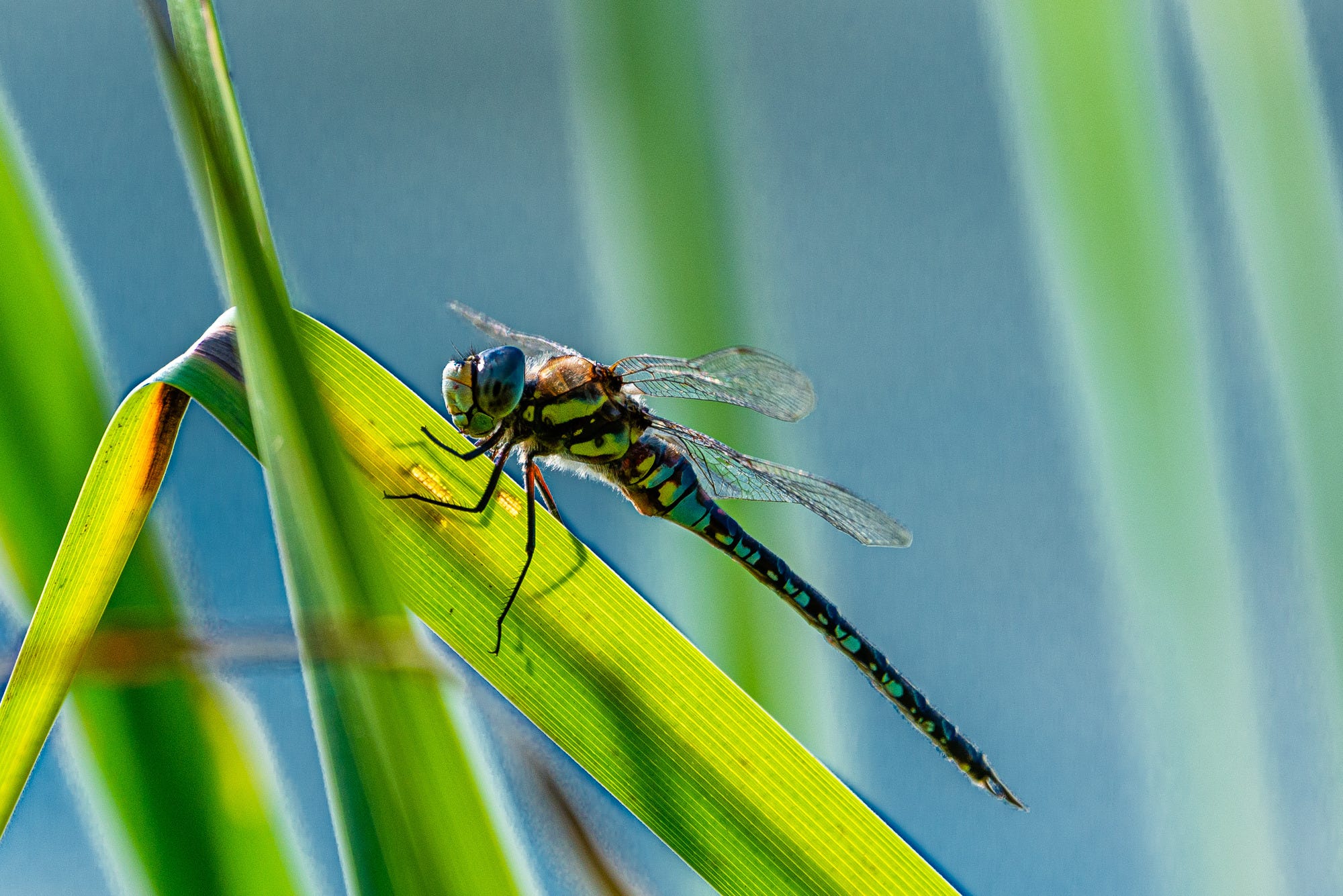 HOCHSEEINSEL HELGOLAND IN DER NORDSEE - Stürmische Tage im November auf der Insel Helgoland! Aber Basstölpel sind ausgezeichnete Flieger! Trotz starker Windböen fliegen sie vom Meer kommend elegant, oft in der Luft stehend, die Klippe an. (2019)

Stormy days in November on the island of Helgoland! But gannets are excellent fliers! Despite strong gusts, they fly elegantly from the sea to the cliff, often sailing in the air.
WILDPARK SCHWARZE BERGE - Ich war allein auf der Beobachtungsplattform und hatte alle Zeit der Welt meine Fotos zu machen. Wir hatten Augenkontakt, aber der Luchs war sehr entspannt. (2020)

I was alone on the observation platform and had all the time in the world to take my photos. We made eye contact but the lynx was very relaxed.
WILDPARK SCHWARZE BERGE - Passend zu seinem Namen "Trauerschwan" machte er irgendwie einen traurigen Eindruck auf mich. (2020)

In keeping with his name "Mourning Swan", he somehow made a sad impression on me.
WESTMOOR BEI BUXTEHUDE - Der Rehbock stand nur ca. 25m von mir entfernt auf der Wiese. Er war auf dem Sprung, ließ mir aber genügend Zeit für dieses Foto. (2020)

The roebuck was only about 25m away from me in the fields. He was on the jump to go, but gave me enough time for this photo.
WESTMOOR BUXTEHUDE - Es hilft nichts, um Grashüpfer zu fotografieren, muss man sich als Fotograf auf den Bauch legen. Jede Annäherung des Fotografen kann den Fluchtreflex auslösen. Vielleicht wundert sich dieser Grashüfer über mein Erscheinen. (2020)

No other way, to photograph grasshoppers, you have to lie deep in the gras as a photographer. Every approach of the photographer can trigger the escape reflex. Perhaps this grasshopper wonders about my appearance.
AUETAL BEI BLIEDERSDORF - Die Schönheit eines Kornfelds erkennt man eigentlich nur in der Nahansicht. Der Farbtupfer der Mohnblume im grünen Meer hat mich dazu bewogen, diese Komposition zu fotografieren. (2020)

You can only really see the beauty of a cornfield from a close-up view. The red color of the poppy in the green sea of corn made me want to photograph this composition.
APPELBECKER SEE BEI BUXTEHUDE - Der Nebel begann sich morgens gerade zu lichten. Etwas abseits von ihrer Familie zogen langsam zwei Jungschwäne vorbei. (2019)

The fog was just beginning to clear in the morning. A little apart from their family, two young swans slowly passed by.
APPELBECKER SEE BEI BUXTEHUDE - (2021)



APPELBECKER SEE BEI BUXTEHUDE - (2021)



APPELBECKER SEE BEI BUXTEHUDE - (2021)



APPELBECKER SEE BEI BUXTEHUDE - Buntspecht auf der Futtersuche (2021)

Great spotted woodpecker foraging .
Olongapo / Philippinen - Der Schmetterling machte eine kurze Rest an der Mauer unseres Hauses. (2020)

The butterfly made a short rest on the wall of our house.
APENSEN- Erst in der Nahansicht erkennt man die schönen Details im Inneren einer Sonnenblume. Gut zu erkennen sind auch die Nektartropfen im Blütenzentrum. (2020)

Only in the close-up view you can see the beautiful details inside a sunflower. The nectar drops in the center of the flower are also easy to see.
APPELBECKER SEE BEI BUXTEHUDE – Die Kanadagänse rasten hier am See für eine Weile aus Ihren Winterquartieren kommend. (2018)

The Canada Geese rest here at the lake for a while coming from their winter quarters.
NEUKLOSTER FORST - Diese Pilzkolonie, wahrscheinlich "Stockschwämmchen", sorgt für die Zersetzung von Totholz in teilweise naturbelassenen Forst. (2020)

This colony of fungi is responsible for the decomposition of dead wood in partially natural forest.